I'm probably a day or two late on this, but I've been busy getting back into the swing of things with work and whatnot. Luckily, I have a special treat for ya'll! If you entered my previous contest, then you know I like to ask your opinions on what the next contest should be. The requests for this series was about 15 people. Crazy, right? So, while I've never read this series, I'm going to do a contest on it anyway.
Drumroll...
The series is A Great and Terrible Beauty by Libba Bray!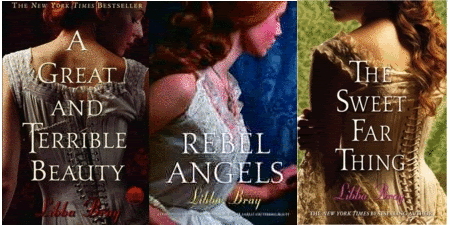 Old series, but I've heard it's a good one! Next time I'm thinking the entire Marked Series by P.C. Cast but I haven't decided yet. Anyway, you can fill out the form
here
to enter. Goodluck everyone!