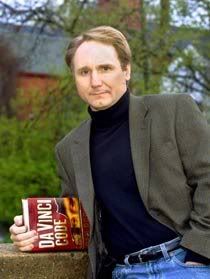 The Latest novel from "Da Vinci Code" author Dan Brown, "The Lost Symbol," broke one-day sales records, its publisher and booksellers said. Readers snapped up over one million hardcover copies across the United States, Canada and the United Kingdom after it was released on Tuesday, said publisher Knopf Doubleday, a division of Random House Inc.
"We are seeing historic, record-breaking sales across all types of our accounts in North America for 'The Lost Symbol," said Sonny Mehta, editor in chief of Knopf Doubleday Publishing Group. Knopf Doubleday is a division of Random House Inc.
Amazon.com Inc, the world's largest online retailer, called the book its bestselling first-day adult fiction title ever, including pre-orders.
Barnes & Noble Inc said "The Lost Symbol" broke its previous one-day sales record for adult fiction.
The success of the Dan Brown's latest is a boost to publisher Knopf Doubleday and booksellers, which have endured sliding sales in the midst of the recession. Booksellers have anxiously awaited a popular title that will resonate with readers and fuel the same sort of frenzy seen earlier this decade with the "Harry Potter" series, from author J.K. Rowling.
--Yahoo! News